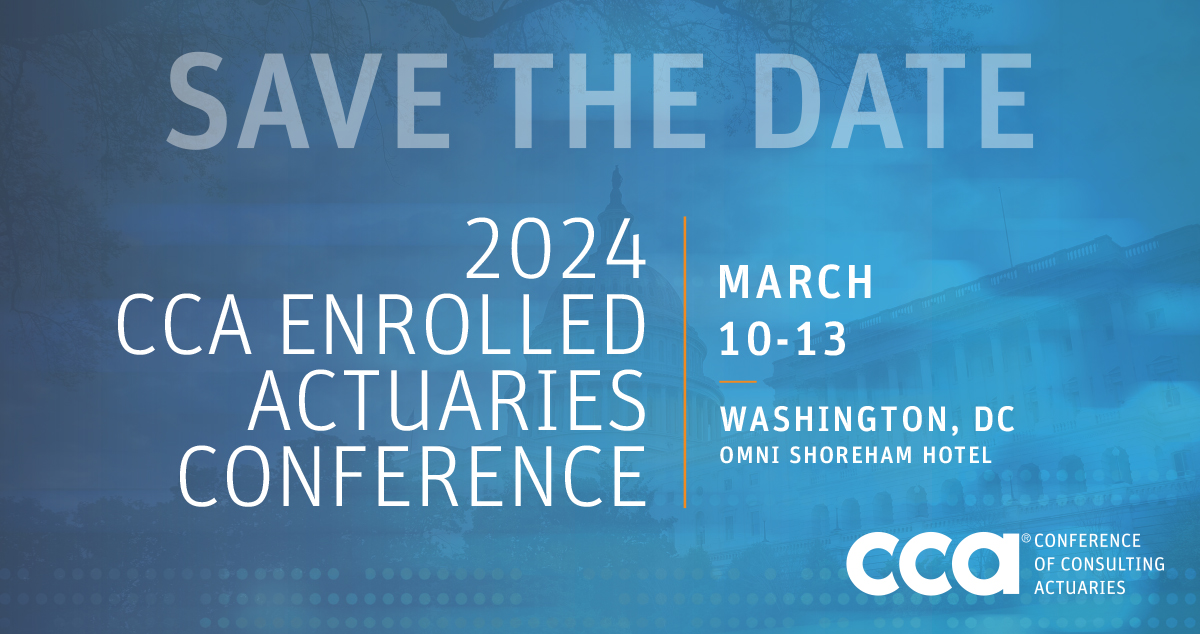 2024 Enrolled Actuaries Conference to be Held In Person
The 2024 CCA Enrolled Actuaries Conference will be held in person in Washington, DC at the Omni Shoreham on March 10-13. Watch this video message from immediate past president, Ellen Kleinstuber to hear more. She shares insights on commonly asked questions about CCA's continuing education programs and how the Board considers your feedback in the planning process.
Chair
Bonita J. Wurst

Vice Chair
Eli Greenblum
Committee Members
Paul Angelo
James Berberian
Michael S. Clark
Kevin J. Donovan
Andrew Forgrave
Bruce C. Gaffney
David R. Godofsky
William R. Hallmark
James E. Holland
Jessica Kachur
Ellen Kleinstuber
Tonya B. Manning
Jess McGrath
Nadine Orloff
David Pazamickas
John A. Potts
Craig P. Rosenthal
Maria M. Sarli

Staff Liaison
Matt Noncek
Yes, please send me conference information by email!