Gratitude and Finding Inspiration
CCA President, Ellen Kleinstuber, shares gratitude and inspiration. She gives thanks for entrusting her to lead your organization. And, looks forward to sharing with you during her presidential term what has inspired her leadership journey. Hear more by watching the video.
Have an idea, comment or question?
November 2021
Membership News
Education Spotlight
CCA Community Digest
Philanthropic Opportunities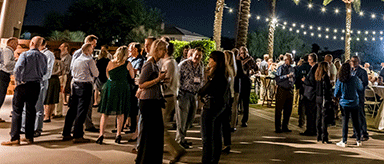 It's Almost Time to Renew Your CCA Membership
Thank you for being a valued member. CCA is the place where leaders like you connect and share emerging insights, critical knowledge and fresh inspiration. We are glad to have you as part of our community and look forward to 2022. Watch for your first renewal notice in your email inbox on December 1st.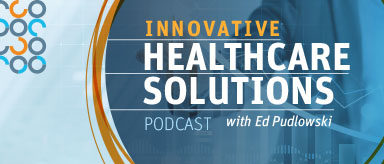 Innovative Healthcare Solutions Podcast - NEW
New for CCA members and all actuaries, a new podcast series titled Innovative Healthcare Solutions hosted by past CCA president, Ed Pudlowski. During this podcast series, Ed interviews actuaries and other professionals who are focused on delivering innovation in healthcare and who provide insight into what is transpiring in the ever-changing environment of healthcare. Watch the first episode
Call for Board of Directors Nominations
Interested in serving on the CCA Board of Directors? If the answer is yes, please complete a board nominations form no later than December 31, 2021 for consideration for the term beginning in October 2022. Board members oversee the business of the CCA with care, loyalty and a commitment to providing value to all CCA members in striving toward fulfilling the organization's mission and vision.
Congratulations 2021 CCA Award Recipients
Each year CCA honors and recognizes actuaries who have contributed to the profession and the CCA in significant ways. This year, CCA recognized three individuals with awards at the CCA Annual Meeting. Congratulations. 🔹 Carol Zimmerman, Lifetime Achievement 🔹 David Tuomala, Most Valuable Volunteer 🔹 Stephen Goss, Wynn Kent Public Communication Thank you for your service and dedication to CCA and the actuarial profession.
Giving Tuesday
The Actuarial Foundation's Modeling the Future Challenge introduces high school juniors and seniors to the actuarial profession by providing the opportunity to conduct an actuarial research project and make recommendations based on their own mathematical models, real-world data analysis, and risk management. You can help more students participate in the Challenge and learn more about our profession by making a donation today. Generous supporters of the Foundation will match donations to the Modeling the Future Challenge totaling $12,500 through November 30th.
Virtual Gala, Formula 2022: Where math, education & diversity intersect
You're invited to The Actuarial Foundation's first virtual gala, Formula 2022: Where math, education & diversity intersect. The gala will feature special guest speaker, Margot Lee Shetterly, author of Hidden Figures—the #1 New York Times bestseller that inspired a #1 movie in America. It is a true story of the black women mathematicians at NASA who helped fuel some of America's greatest achievements in space. Registration is free before January 1, 2022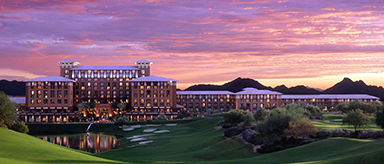 Thank you for a great 2021 Annual Meeting. See you in 2022!
More than 400 actuaries gathered in Scottsdale, Arizona October 24-27 for four days of learning and networking. With more than 60 sessions covering multiple practice areas, attendees enjoyed collaborating and conversing about emerging topics in lively, interactive sessions. Annual Meeting attendees may access the handouts through the online community or on the CCA website.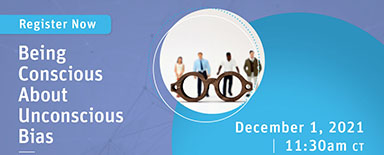 Upcoming Webinar - Register Today | December 1
In this cross discipline webinar, Being Conscious About Unconscious Bias, , we will address the importance of being aware of our own unconscious bias, and we will explore how to move beyond awareness to build steps to ensure unconscious bias isn't guiding your decisions and interactions. From Facebook to Starbucks, organizations and individuals are recognizing the importance of understanding the role unconscious bias plays in the workplace and how it can impact us as individuals, our colleagues, and our clients.
What's Happening Within CCA's Communities?
Are you a member of the CCA online communities? CCA Communities are active forums for getting answers, sharing your concerns, and taking actions to help shape the profession.
Healthcare Community
Over the last month, the Healthcare Community held a call on COVID's impact on behavioral health. In addition, online discussions were held on COVID stats.
Smaller Actuarial Firms Community
This month the Smaller Actuarial Firms Community discussed withdrawal from a state employee retirement system DB plan.
Public Plans Committee
This month the Public Plans Community discussed classification of cash, as well as other cash equivalent investments, as a Level 3 asset under GASB 72.
Other Discussions
CCA Communities are also a great place to find information. This month, members posted links to information on the IRS 401(k) limit increase and PBGC template 4.
Community Forums at the CCA Annual Meeting
Several communities met in-person during the
CCA Annual Meeting
in October. The Healthcare Community, Multiemployer Plans Community, Public Plans Community Forum, and Smaller Actuarial Consulting Firms Community Forum all held open discussion on issues affecting their areas. The Leadership Development Community held a session focus on Diversity, Equity and Inclusion titled "Putting the "I" in DE&I", while the Women in Consulting Forum held a session on progressing your career.
Philanthropic Opportunities
CCAs Gift Donation Matching Program
The CCA is proud to support the efforts of the International Association of Black Actuaries (IABA), the Organization for Latino Actuaries (OLA), and the Actuarial Foundation with a donation program. CCA will match donations made by CCA members to the Actuarial Foundation up to $10,000. When donating please indicate you are a CCA member!

The Actuarial Foundation
The Foundation provides free virtual math resources and tutoring, administers middle and high school academic competitions and funds scholarships.

International Association of Black Actuaries
The International Association of Black Actuaries (IABA) is a volunteer-based organization dedicated to increasing the number of successful Black actuaries through programs that address the underrepresentation of Blacks in the profession.

Organization of Latino Actuaries
The Organization of Latino Actuaries (OLA) provides exam support, scholarships, job search support, and an interactive network and pipeline of talented Latino students and actuaries.

2022 Webinar Series Schedule Announced
The 2022 Webinar Series Schedule includes 20 dynamic, relevant webinars covering trending topics in three broad categories: cross discipline, healthcare and retirement. Each category will cover professionalism topics. CCA members have an exclusive opportunity to purchase an annual subscription at a deeply discounted price. You may choose a full series subscription or either a healthcare or retirement track subscription, each of which include seven webinars in that specific practice area and six cross discipline webinars.