A Message From Your President, Ellen Kleinstuber
This month, CCA president, Ellen Kleinstuber, talks about the online community networking and a new feature, this month's member spotlight and upcoming continuing education opportunities. Be sure to watch her video!
Have an idea, comment or question?
August 2022
Membership News
Education Spotlight
CCA Community Digest
Philanthropic Opportunities
President's Blog: Choosing the Upward Path
In this month's blog, CCA president, Ellen Kleinstuber, reflects on her favorite poem and what it means to reach beyond your comfort zone and choose the path less traveled.
2022-23 Board of Directors Election
It's time to cast your vote! View the slate and choose six candidates. Elected Board Members start their terms at the close of the October 2022 Annual Meeting.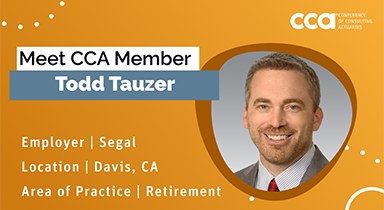 Member Spotlight: Todd Tauzer
Meet CCA member, Todd Tauzer. Todd has been a CCA member since 2017 and is a dedicated volunteer and speaker. He's tenacious and deliberate in his pursuits and values family time. Others would describe him as fun to be around, a problem solver and filled with gratitude. Get to know a little bit more about Todd by reading his member spotlight.
Innovative Healthcare Solutions Podcast - NEW Episode Released
In this healthcare podcast episode, Ed Pudlowski speaks with Roy Ramthun, a nationally recognized expert on healthcare savings accounts and consumer directed healthcare issues, who shares his idea about expanding the ACA Marketplace products to include HSAs.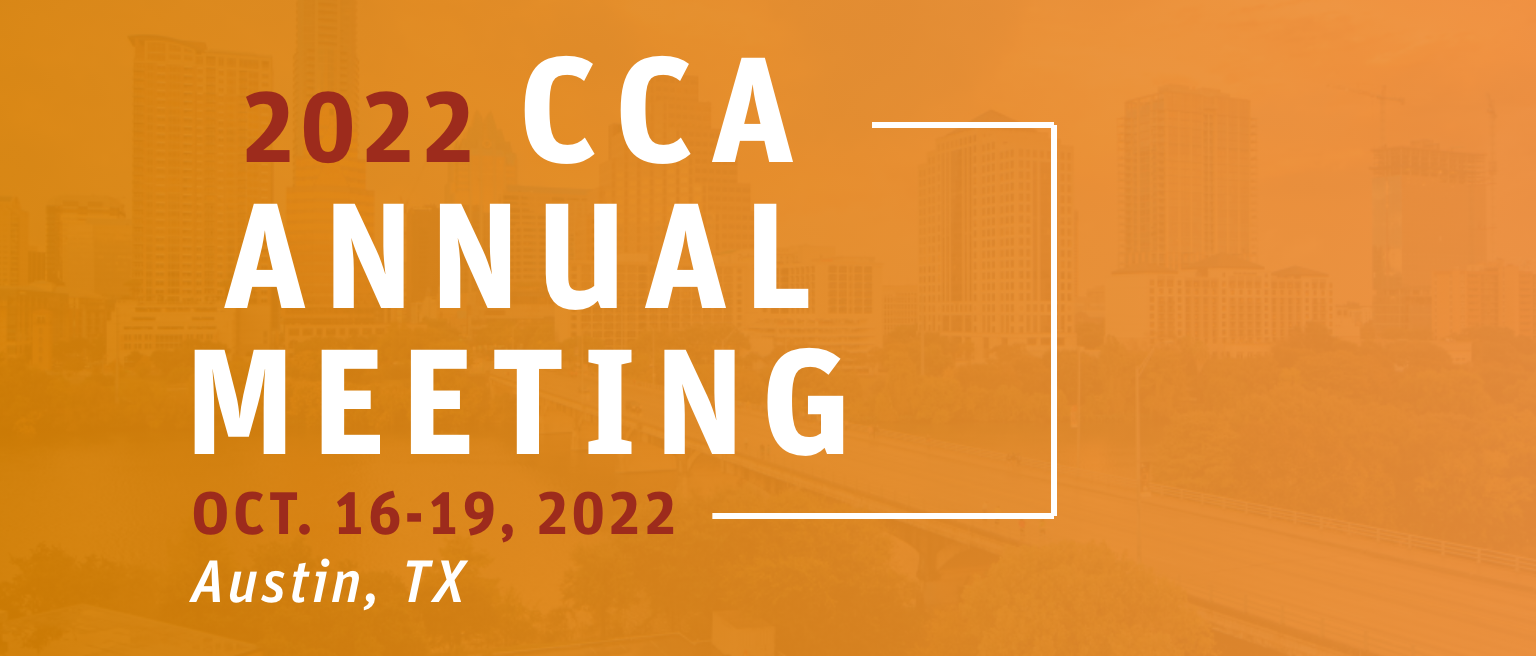 Annual Meeting Early Registration Deadline: September 16
The 2022 program committee has put together a fantastic meeting for you. We're excited about our keynote speakers, Crystal Washington and Andrew Tarvin, the more than 60 breakout sessions, and the many opportunities for networking and open discussion. Be sure to register before the September 16 early deadline to get the lower registration fee. And, then, make your hotel reservations at the same time - there is a lot going on in Austin during the time in which we are there and we anticipate the block will fill quickly.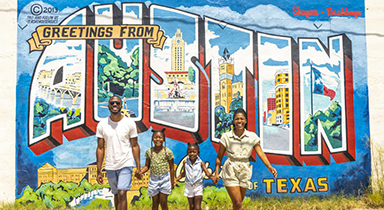 Additional Reasons to Visit Austin, Texas!
In case you need more reasons than the Annual Meeting to visit Austin, consider all that there is to do while there - music concerts, arts and culture, food festivals, sporting events and more - there's something for everyone! Here are five additional reasons to get away to Austin this October.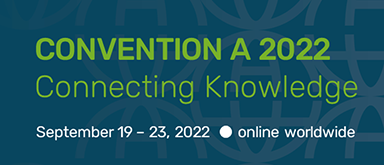 Convention A
From September 19 to 23, 2022 the European Actuarial Academy (EAA) with support of Actuview will organize the first CONVENTION A as an online-only conference. The event program is jointly created by 35 institutions from the actuarial community, including the CCA. During the five-day event, each participant will find offerings in a convenient time zone. More than 180 hours of actuarial content will cover all practice areas. The CCA has organized four sessions, which will be presented on September 22.
Community Digest
CCA Communities are active forums for getting answers, sharing your concerns and taking actions to help shape the profession. Visit your communities to stay up to date and join the conversation. To join communities, visit your member profile.
Community Discussion
Here is what has been happening in your communities.
Change of vesting schedule for single employer DB plans
DB plan default payment form for late/unresponsive retirees
Recommendations for IT support for small companies
Information on a recent court decision on withdrawal liability calculations
Information on how to provide public comment to HHS on strengthening primary care
Information on the CMS Actuarial Value Calculator
Medicare supplements
New Paper Available
Retirement Planning - Generating Lifetime Income, Leaving a Legacy, and the Components of Net Worth Throughout Retirement
CCA / NIRS Innovative Public Pension Funding Strategies Contest Winner, David Draine
Friday, August 19 | 10:30 a.m. CT
Join the third and final Public Plans Community call discussing one of the winning papers from the recent CCA / NIRS innovative funding strategies contest. David Draine will present his paper "Reserve Fund Stabilized Contribution Policy—A Model Public Pension Funding Policy," followed by an open discussion. Participants will have the opportunity to ask the author questions as well as discuss their thoughts about this submission. Read the paper.

Anonymous Posting Now Available in CCA Communities
Have you ever wanted to ask a question in a CCA community, but were not comfortable using your name? Now, you may post anonymously, which disassociates your name from your post. This can only be done by posting directly on the community platform. To use this feature, click the box next to "Post message anonymously" when creating your discussion item.
Your post will be placed in moderation and reviewed by staff working with volunteer leaders prior to being posted to the community. All posts must abide by the Community Terms of Use.
If you have any questions, please contact Shannon Peterson.
Philanthropic Opportunities
Young Actuaries World Cup
The International Actuarial Association (IAA) is hosting the first Young Actuaries World Cup. This friendly, global competition provides an opportunity for actuaries under the age of 35 to showcase their skills by creating a video addressing the theme: "Bridge to Tomorrow."
Learn more
.
Foundation Math Motivators
The Actuarial Foundation recently launched a back-to-school fundraising campaign in support of their Math Motivators program. This program provides free math tutoring to students in grades 3–12. In 2021, the program served more than 1,000 students in more than 30 cities. This program is an investment in the futures of young people across the country. Learn more.
Gift Donation Matching Program
The CCA is proud to support the efforts of the International Association of Black Actuaries (IABA), the Organization for Latino Actuaries (OLA), and the Actuarial Foundation with a donation program. CCA will match donations made by CCA members to the Actuarial Foundation up to $10,000. When donating please indicate you are a CCA member!

The Actuarial Foundation
The Foundation provides free virtual math resources and tutoring, administers middle and high school academic competitions and funds scholarships.

International Association of Black Actuaries
The International Association of Black Actuaries (IABA) is a volunteer-based organization dedicated to increasing the number of successful Black actuaries through programs that address the underrepresentation of Blacks in the profession.

Organization of Latino Actuaries
The Organization of Latino Actuaries (OLA) provides exam support, scholarships, job search support, and an interactive network and pipeline of talented Latino students and actuaries.