CCA President Maria Sarli describes the lake in the background, invites you to upcoming CCA events, reminds you to vote on the proposed bylaws amendments, and tells you about two additional upcoming member votes. Hear more by watching the video.
Have an idea, comment or question?
July 2021
Membership News
Education Spotlight
CCA Community Digest
Philanthropic Opportunities
Bylaws Vote Reminder
Remember to vote on the proposed CCA Bylaws changes. The deadline to cast your vote is Saturday, July 31. The Board of Directors has proposed three changes to the CCA Bylaws. The proposed amendments allow CCA to include all members in the voting process and create a path forward to conduct member votes efficiently. Learn more about the proposed changes.
Focus On: The New CCA Website
One of the most popular features of the website is the online member communities. This is a place for you to connect with each other, share knowledge and exchange ideas. When it comes to the CCA website, you spoke, we listened - on the new website, online communities needed to be easier to find and access. Check out the CCA online communities now.
2021-22 Board of Director Nominations
Watch your email in the coming weeks for an announcement of the upcoming Board of Directors slate, which requires your vote.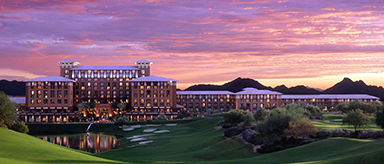 Annual Meeting Registration Now Open!
The 2021 program offers a blend of world-class education and networking that is mindful of the safety and health challenges we continue to face due to the pandemic. The meeting will be held at the spacious Westin Kierland Resort and Spa in Scottsdale Arizona and will feature a diverse program to meet your needs and interests. We have all missed being together -- seeing old friends and familiar faces, and making new connections. Watch for registration details coming in July.
Upcoming Webinar - Register Today! | Wednesday, August 4
Professionalism in a Virtual World Wednesday, August 4, 2021 | 11:30 a.m. - 12:45 p.m. CT In this CCA cross discipline webinar, panelists take a look at new and old ASOPs. In particular, how do actuaries follow the ASOPs, particularly in this age of less formal and more frequent client interactions? How do you convey risk via text?
What's Happening Within CCA's Communities?
Are you a member of the CCA online communities? CCA Communities are active forums for getting answers, sharing your concerns, and taking actions to help shape the profession. Several communities are planning to meet in-person during the CCA Annual Meeting in October. Find out more.
Here's what has been happening in our communities.
Expert Witness Community
The Expert Witness Community engaged in a series of posts to help another actuary find someone with expertise in evaluating lump sum settlement offers for a workers comp claim.
Healthcare Community
The Healthcare Community has been very busy over the last month discussing Medicare drug spending, 10 year claims trendlines, 412(i) insured defined benefit plans and more. The next Healthcare Community call is Tuesday, August 10. For more information, be sure to join the Healthcare Community.
Other Activities
Also this month in the communities, information was provided about the PBGC's Interim Final Rule implementing the Special Financial Assistance provisions of the American Rescue Plan Act, Intersector Notes with IRS/Treasury, and the Second Exposure Draft of the Qualification Standards.
Leadership Development (Emerging Leaders) Community
On July 20, the Leadership Development Community held another conversation in its leadership series. Michael Clark, CCA's immediate past president, spoke with Jake Akstins and Matt Gentile about the Sexuality and Gender Alliance of Actuaries (SAGAA) and its purpose to facilitate connections between LGBTQ+ actuaries and allies to engage in community-wide dialogue about LGBTQ+ issues.
Social Security Funding Community

On June 12, an all member community call was held to discuss Social Security funding. James Berberian discussed his recent paper "Social Security – What is it and what should it be?" and Ron Gebhardtsbauer provided follow-up to his Enrolled Actuaries Conference Session "Social Security Funded Status and Future Alternatives to Save It". In addition, Stephen Goss and Karen Glenn of the Social Security Administration spoke on the current status of Social Security. More than 100 actuaries were in attendance.
Women in Consulting Community
This month the Women in Consulting Community continued its conversation on women speaking up. In addition, the Community used the network for posting open positions. In August, the community will be hosting a call focused on mentoring. Look for registration details soon.
Women In Consulting Community to Host Panel Discussion on Mentoring
August 26 | 11:30 a.m. Central Time/12:30 p.m. Eastern Time
Join us on Thursday, August 26th for a panel discussion on mentoring. Featuring actuaries in diverse roles and careers, you will learn best practices of mentoring, types of mentoring, and how each of the panelists navigated their own mentoring relationships. This event is open to all and there is no cost to attend.

Moderator: Tonya Manning | Panelists: Jessica Kachur, Jennifer Lewis, Mary Moreland, Adrienne Ostroff
Philanthropic Opportunities
CCAs Gift Donation Matching Program
The CCA is proud to support the efforts of the International Association of Black Actuaries (IABA), the Organization for Latino Actuaries (OLA), and the Actuarial Foundation with a donation program. CCA will match donations made by CCA members to the Actuarial Foundation up to $10,000. When donating please indicate you are a CCA member!

The Actuarial Foundation
The Foundation provides free virtual math resources and tutoring, administers middle and high school academic competitions and funds scholarships.

International Association of Black Actuaries
The International Association of Black Actuaries (IABA) is a volunteer-based organization dedicated to increasing the number of successful Black actuaries through programs that address the underrepresentation of Blacks in the profession.

Organization of Latino Actuaries
The Organization of Latino Actuaries (OLA) provides exam support, scholarships, job search support, and an interactive network and pipeline of talented Latino students and actuaries.