A Message From Derek Guyton, President
Newly elected CCA president, Derek Guyton, thanks immediate past president, Ellen Kleinstuber for her leadership and service. He is excited to tell you about the continuing education offerings for 2023 and suggests ways for you to get involved in the coming year. Watch his video.
Have an idea, comment or question?
November 2022
Membership News
Education Spotlight
CCA Community Digest
Philanthropic Opportunities
President's Blog: Be Someone's George Wagoner
Newly elected CCA president, Derek Guyton, reflects on his career journey and shares the most significant event of his career. Find out why he believes the CCA is different, and what and who led him to become a member.
It's Almost Time to Renew Your CCA Membership
Thank you for being a valued member. Your stakeholders look to you for guidance and information, and trust that you have your finger on the pulse of the marketplace. As a member, you can rely on the CCA community to share data and information that helps you stay knowledgeable and build connections among those who rely on your expertise. We are glad to have you as part of the CCA family and look forward to 2023. Watch for your first renewal notice in your email inbox on December 1st.
Congratulations 2022 Award Winners
Each year CCA honors and recognizes actuaries who have contributed to the profession and the CCA in significant ways. This year, CCA recognized three individuals with awards at the CCA Annual Meeting. Congratulations to this year's recipients. Thank you for your service and dedication to CCA and the actuarial profession.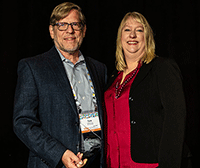 Tom Terry
Lifetime Achievement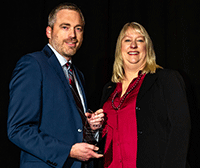 Todd Tauzer
Most Valuable Volunteer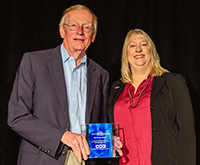 Dave Gustafson
Wynn Kent Public Communication
Convention A Sessions on Actuview
In September the CCA recently provided four sessions as part of Convention A, an international, online actuarial conference. The conference was held over five days with more than 200 sessions and 1,400 attendees from 86 countries. The recordings are now available on Actuview
Mark Your Calendars - 2023 CCA Meetings
Healthcare Meeting – a virtual meeting | April 11 & 13
CCA Enrolled Actuaries Conference

– a virtual conference | May 1, 3 & 5

Annual Meeting

– in person, Nashville, Tennessee | October 15-18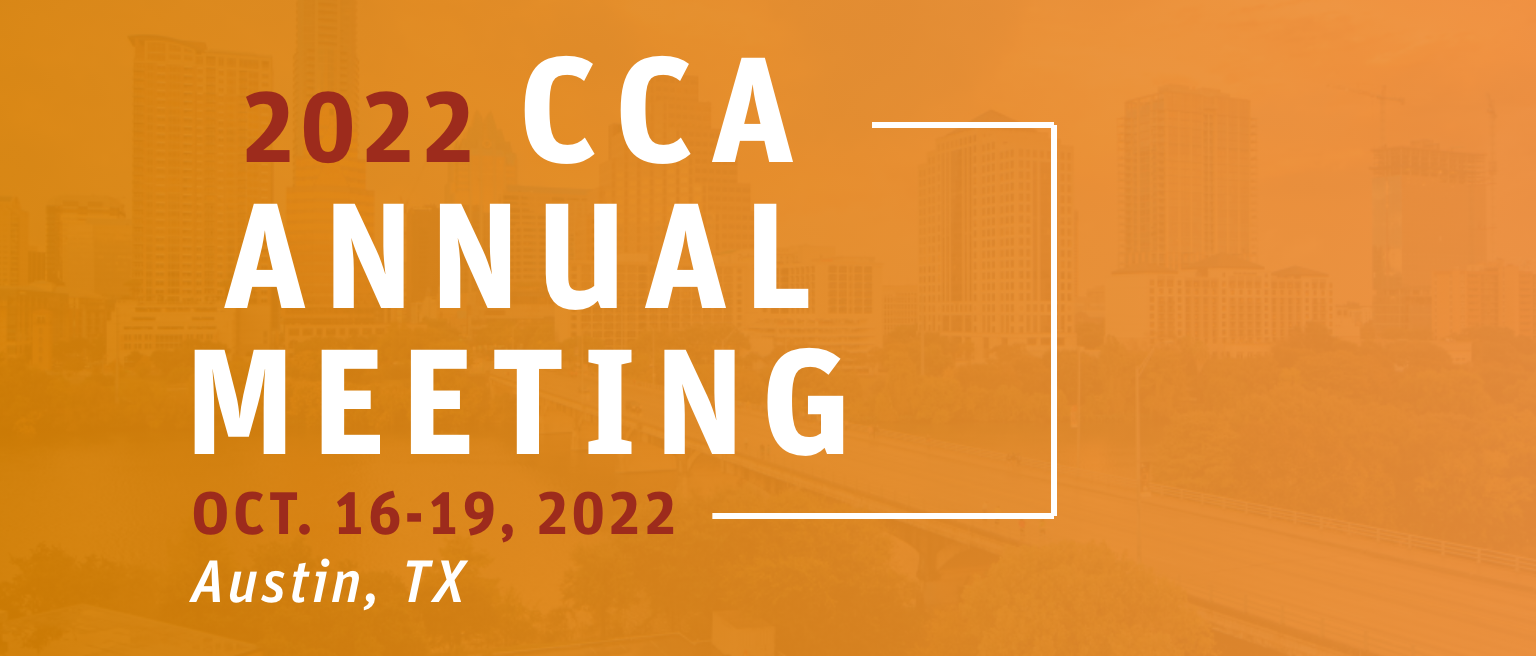 Thank You for a Great 2022 Annual Meeting. See You in 2023!
More than 500 actuaries attended this year's meeting and enjoyed four days of learning and networking. With more than 60 sessions covering multiple practice areas, attendees enjoyed collaborating and conversing about emerging topics in lively, interactive sessions.
Innovative Healthcare Solutions Podcast - NEW Episode Released
In this episode of the Innovative Healthcare Solutions podcast Ed Pudlowski talks with Sara Teppema, chief actuary at Wildflower Health, about how she and the team help patients navigate the healthcare system throughout maternity, including the post-partum period.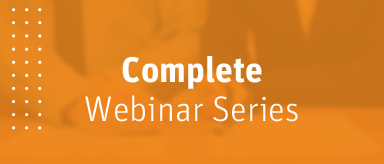 2023 Webinar Series Subscriptions Available for Purchase Early December
CCA members have an exclusive opportunity to purchase an annual subscription at a deeply discounted price. You may choose a full series subscription or either a healthcare or retirement track subscription, each of which include seven webinars in that specific practice area and six cross discipline webinars.
Community Digest
CCA Communities are active forums for getting answers, sharing your concerns and taking actions to help shape the profession. Visit your communities to stay up to date and join the conversation. To join communities, visit your member profile.
Community Discussion
Here is what has been happening in your communities.
2023 IRS Limitations
Healthcare claims payment lags
Recent court decision on withdrawal liability
RPEC 2022 Mortality Improvement Update
Recaps of discussions from the Annual Meeting Forums
Postings on resources for referrals for business and technical questions
Information on a virtual happy hour
Diminished life expectancy on the present value of a pension benefit in a divorce
DB Pension Plan Contribution – Bond vs. Cash
Anonymous Posting Now Available in CCA Communities
Have you ever wanted to ask a question in a CCA community, but were not comfortable using your name? Now, you may post anonymously, which disassociates your name from your post. This can only be done by posting directly on the community platform. To use this feature, click the box next to "Post message anonymously" when creating your discussion item.
Your post will be placed in moderation and reviewed by staff working with volunteer leaders prior to being posted to the community. All posts must abide by the Community Terms of Use.
You Are Invited to a Zoom Webinar
Planning for Year-End Assessments - A Women in Consulting Community Event on December 13 | 3:00 p.m. CT
Philanthropic Opportunities
GivingTuesday
This GivingTuesday, The Actuarial Foundation invites you to invest in the Modeling the Future Challenge, a one-of-a-kind competition that introduces high school students to the actuarial profession and other STEM careers. Learn more.
Gift Donation Matching Program
The CCA is proud to support the efforts of the International Association of Black Actuaries (IABA), the Organization of Latino Actuaries (OLA), and the Actuarial Foundation with a donation program. CCA will match donations made by CCA members to the Actuarial Foundation up to $10,000. When donating please indicate you are a CCA member!

The Actuarial Foundation
The Foundation provides free virtual math resources and tutoring, administers middle and high school academic competitions and funds scholarships.

International Association of Black Actuaries
The International Association of Black Actuaries (IABA) is a volunteer-based organization dedicated to increasing the number of successful Black actuaries through programs that address the underrepresentation of Blacks in the profession.

Organization of Latino Actuaries
The Organization of Latino Actuaries (OLA) provides exam support, scholarships, job search support, and an interactive network and pipeline of talented Latino students and actuaries.