Opening Keynote
Crystal Washington

Mon., Oct. 17 | 8:00 a.m. CT
This opening keynote presentation features technology marketing strategist and futurist, Crystal Washington. Crystal takes complex social media, app, and web topics, and makes them easy to understand and accessible for everyday people. She offers practical tips for using technology to strengthen client connections without losing that personal touch.
Crystal Washington, CSP works with organizations that want to leverage technology to increase profits and productivity!
As a technology strategist and certified futurist, Crystal takes complex social media, app, and web topics, and makes them easy to understand and accessible for everyday people.
Crystal's clients comprise Fortune 500 companies including Google, Microsoft, and GE and as a sought-after keynote speaker, she has entertained and educated audiences around the globe.
She has appeared in numerous publications including Entrepreneur, Bloomberg Businessweek, and Forbes and is regularly called on by major television networks as a tech expert.
Crystal is the author of the books One Tech Action: An Efficiency Guide for Busy Non-techie Professionals to get More Done, Build Better Relationships, and Enjoy More Free Time and The Social Media Why: A Busy Professional's Practical Guide to Using Social Media Including LinkedIn, Facebook, Twitter, YouTube, Pinterest, Google+, and Blogs for Business.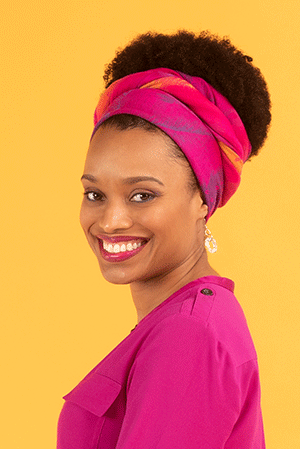 Closing Keynote
Andrew Tarvin

Wed., Oct. 19 | 11:00 a.m. CT
Humor That Works
83% of Americans are stressed out at work and 55% are unsatisfied with their jobs. The impact? Close to a trillion dollars in lost productivity and increased costs. Luckily humor is here to help. People who use humor are more productive, less stressed and happier. This interactive and experiential program will teach you what humor at work means, why it is desperately needed, and how to use humor to create a positive work culture, increase team productivity, manage stress and have more fun.
Andrew Tarvin is the world's first Humor Engineer teaching people how to get better results while having more fun.
Through his company, Humor That Works, Andrew has helped more 25,000 people at 250+ organizations--including P&G, GE, ESPN, Microsoft, the U.S. Navy, PepsiCo, and the International Association of Canine Professional--learn to be more productive, less stressed, and happier. Combining his background in business with his experience as an international comedian, his programs are engaging, entertaining, and effective.
Prior to starting his company, Andrew was a top-rated project manager at Procter & Gamble, managing million dollar projects for a $350 million business. He is also an accomplished comedian, having performed in more than 1,000 shows all around the world.
Andrew is the best-selling author of Humor That Works: 501 Ways to Beat Stress, Increase Productivity, and Have Fun at Work, has been featured in The Wall Street Journal, Forbes, and FastCompany, and his TEDx talk has been viewed over 100,000 times. He has delivered programs in 50 states, 18 countries, and 1 planet (Earth). He loves the color orange and is obsessed with chocolate.