ChatGPT: Opening Bell for a New Era of AI
Michael Rogers
Mon., Oct. 16 | 8:00 a.m. CT
This year is a turning point in public understanding—and concern—about Artificial Intelligence. The rapid rise of ChatGPT and its clones has been nothing short of astonishing. And it's been matched by an outpouring of dire predictions, from human extinction to massive unemployment. But well before we grapple with existential questions about AI, there will be more practical challenges for business and society.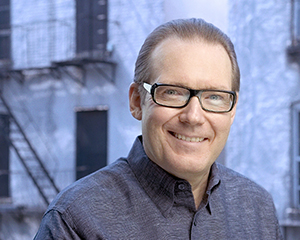 Social, legal and political challenges are imminent, as well as new questions about fair business practices, ethics and liability. As advanced AI grows more common in law, finance, medicine and similar critical professions, additional potential liabilities will arise.
Government oversight and regulation are unlikely to keep pace. The first "rules of the road" for AI may come from industry groups seeking to self-regulate, often emphasizing disclosure and transparency. Those efforts will be driven by insurance and legal concerns.
Professional services will change with the adoption of cognitive computing. White collar employment, including law and finance, will be impacted, especially among younger workers. The result will be new efficiencies and surprising intelligent services that will challenge us to identify what skills are uniquely human.
About Michael Rogers
Michael Rogers is an author and futurist, who recently served as futurist-in-residence for The New York Times. He has worked with companies ranging from FedEx and NBC Universal to Exxon and Shell.
Rogers was a writer for Rolling Stone and co-founded Outside magazine. He then launched Newsweek's technology column and was vice president of The Washington Post Company's new media division, earning patents for his work. He is also a best-selling novelist whose books have been published worldwide.

Rogers studied physics and creative writing at Stanford University, with additional work at the Stanford Business School Executive Program. His most recent novel is Email from the Future: Notes from 2084.

Five Strategies to Songwriting AKA Building Valuable Relationships
Jimmy Yeary
Wed., Oct. 18 | 11:00 a.m. CT
Songwriter Jimmy Yeary leads the audience through his 5 strategies:
I FEEL, YOU FEEL: Learn the art of valuable connectivity through authentically feeling what you are speaking, to create instant attraction. This is one of the most valuable leadership tools you can possess.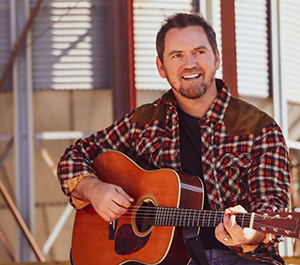 SELL TO YOURSELF FIRST: Whether you are selling a product or selling yourself, this technique will enable you to see and feel the sale from the buyer's perspective. When this is done, you can guarantee a sales pitch drenched in authenticity.. and authenticity creates connectivity.
BE AUTHENTICALLY VALUABLE: Lead effectively by meeting that intrinsic need we all have to not feel alone and make relatability one of your greatest assets for initiating powerful relationships within the workforce.

YOU PAINT YOUR BACK DOOR, I'LL SEE MINE: Jimmy will show you how the most trivial details of any life can be precisely the pictures needed to create a desired connection. Through hilarious personal stories, you will see how he uses his life to make you see yours. We connect to emotion, not the specific story. Few people have lost someone in Afghanistan and also drives their truck to remember them, yet millions of people gravitated to one of Jimmy's biggest hits, CMA song of the year, I Drive Your Truck.

MONEY WON'T MAKE YOU HAPPY, BUT HAPPY WILL MAKE YOU MONEY: Learn how the power of joy can exponentially improve productivity and hear Jimmy's techniques to tap into happiness more quickly and how to harness it and improve every aspect of your life, in and out of business.
About Jimmy Yeary
Jimmy Yeary is the rarest of speakers. Because his content is filled with instantly recognizable moments, audiences are quickly taken to a high level of energy. For well over a decade, he has influenced millions of people--how they think and what they think about--on a daily basis. Jimmy Yeary is not only a highly sought-after speaker, he is a hugely successful songwriter and his music is all around you.
Jimmy Yeary was writing songs long before becoming the lead singer of the Grammy Award winning supergroup SHENANDOAH. These were years that saw Jimmy performing #1 hits like Mama Knows, Somewhere In the Vicinity of the Heart, and Sunday in the South.
Recently, both the CMA and ACM awarded Jimmy Yeary with "Song of the Year" for I Drive Your Truck--the inspiring song he wrote about the father of a fallen soldier and how he continues to remember his son. Jimmy's most recent Number 1 was Everything's Gonna Be Alright, a song he wrote for Kenny Chesney and David Lee Murphy.
He has also been called "one of the most engaging speakers in the country". Jimmy takes the lessons he has learned and the experiences he has encountered in his music career and applies them to the process of creating results for businesses, organizations, and teams.