3-C-4 - Schedule MB for Multiemployer Plans
Starting in 2008, the Actuarial Information form for the Form 5500 has been Schedule MB for multiemployer plans. The 2022 Schedule MB has some significant changes from the schedules for prior years. The panelists review the line items of the MB with special attention to the changes and related instructions as well as related changes to the Schedule R.
Speakers:

Anthony Bertolotti
CBIZ Retirement Plan Services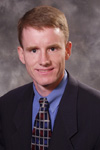 Mr. Joseph F. Hicks
CBIZ Retirement Plan Services

Robert Busey
Cheiron, Inc.
Credits:
CPD Credit: 1.50
EA Core Credit: 1.50
EA Ethics Credit: 0.00
EA Non-Core Credit: 0.00
EA Formal Credit: 1.50