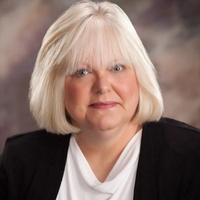 Karen Kay Bender, 66, passed away on May 17, 2019 after her battle with gallbladder cancer. She was born August 22, 1952 in Richland Center WI to Ivan & Frances Cooper. She attended Belmont High in Belmont WI and moved to Monroe WI her senior year and graduated in 1970 with high honors. She attended and graduated with high honors from UW Steven Point in 1974. Also in 1974 she was married at the Methodist church in Monroe to Wayne Bender. She gave birth to two lovely daughters, Tara in 1976 and Shana in 1979.

At the time of her death she was president of Snowway Actuarial and Consulting, LLC. She specialized in health care and supported the actuarial needs of risk assuming entities in the insurance and managed care industry. This includes providing services to insurance and managed care companies, governmental entities as well as providers on traditional actuarial matters, underwriting issues, provider contracting, and reimbursement arrangements, capitation development, data requirements and reporting, product design and implementation, operational issues, as well as determining the impact of proposed and/or passed legislation.

Karen had provided actuarial consulting services for over 40 years. Prior to starting her own firm, Karen was a Principal with a major, worldwide consulting firm. Karen's experience includes pricing of products for the individual, small group and large group markets, as well as the pricing or drug, vision, dental and specialty HMO products. She has developed underwriting manuals as well as policy forms; designed reporting and experience systems; forecasting models and pricing models for the entire spectrum of health care benefits.

Karen was a Fellow of the Conference of Consulting Actuaries, an Associate in the Society of Actuaries, a member of the American Academy of Actuaries, and was also a Qualified Health Actuary.

Professional History
President, Snowway Actuarial and Healthcare Consulting, LLC. (Oct 2015 – 2019)
Principal / Oliver Wyman Actuarial Consulting, Inc. (1995 – Sep 2015)
Associate Actuary / Employers Health Insurance Company (1989 - 1995)
Director of MEGA Actuarial / State Mutual Life Assurance, Inc. (1985 - 1989)
Manager of Actuarial and Large Group Underwriting / Wisconsin Physician's Service (1977 - 1985)
Actuarial Analyst / Association Life Insurance Company (1974 - 1977)
FCA, ASA, MAAA
Karen enjoyed gardening, antiquing, attending professional conferences and laughing with colleagues, relatives, friends, and members of a large extended family of cousins on the Bender side of the family, coming up with the idea of hosting a July gathering (Christmas In July) for the last 18 years. Friends have called her laugh "infectious" and brought joy to those around her including her husband, Wayne, for the past 45 years.

She is survived by her husband, Wayne, daughters Tara (Max) Brookman of Greeley Co. and Shana Bender (Josh Hovland) of Hanover Park IL.. She is further survived by her mother, Francis Cooper, a brother Larry (Chris) Cooper, and a sister Connie Hackbarth. Brother-in-law Ray (Fran) Bender, and sister-in-law's Sharon Bender, and Lynda (Bob) Kraemer.

She is also survived by her nieces Michelle, Kathy, Sara, Rebecca and nephews Kelly, Matt. Jeff, Sean, Aunts Bernie Bender, Florence (Don) Rinkenburger, Marilyn Wells, Louise Schadauer, Kate Crary and Uncle Jim (Joann) Wells.

She was preceded in death by her Father Ivan Cooper, Father-in-law, Raymond Bender, Mother-in-law Dorothy Dahlke/Bender and a brother-in-law Harlan Hackbarth.

Karen was a member of the United Methodist Church, 3266 Lakeview Dr., Suamico WI where services will be held with visitation on May 25, 2019 at 10 AM and the service at 11 AM with burial at the Riverside Grave yard in Little Suamico WI. Lunch to Follow at the Suamico Methodist Church.

The family wishes to thank all those who sent flowers, sent notes, cards, emails, text and calls over these past weeks. Karen always loved to talk and always said she would love flowers at her funeral.